NAILS - 'ABANDON ALL LIFE' LP
and FREE TICKET (with purchase)
to their LA release show in June

Although we can't tell you the when and where, we can guarantee the first 15 customers who purchase Nails' new full length LP (Southern Lord) a free ticket to their yet-to-be-announced June release show. Some of us around the shop have been calling this the first true contender for Metal Album of 2013.
---
BRUNCH WITH VACATION AT THE BLACK CAT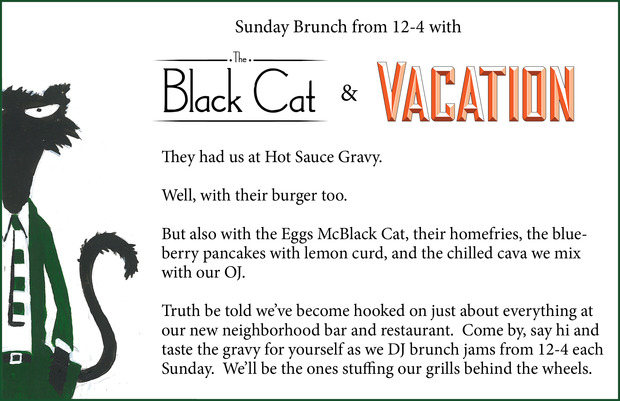 ---
BLACK MARE
RECORD RELEASE & ART SHOW
FRIDAY, MARCH 15 @ 7pm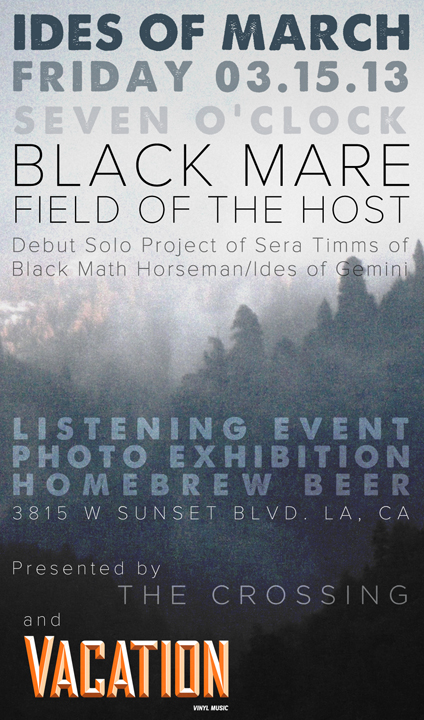 Super special event at Vacation from our friend BLACK MARE (Solo project of Sera Timms of Ides of Gemini/Black Math Horseman)! Listening party, art show and oh yes, limited edition homebrew beer.
LITANIC MASK w/ POD BLOTZ & ARIISK
at COMPLEX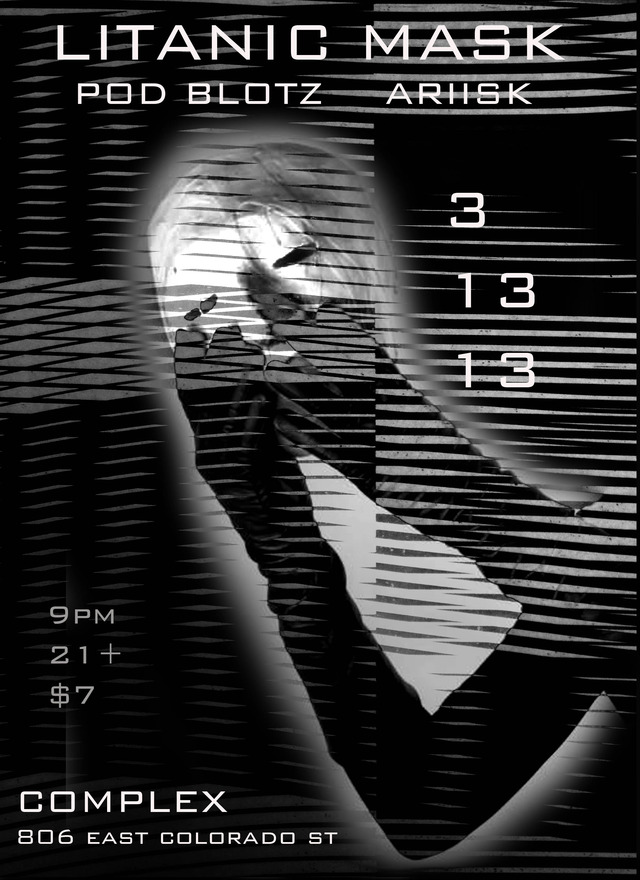 ---
LIGHT HOUSE + HIVE MIND
AT COMPLEX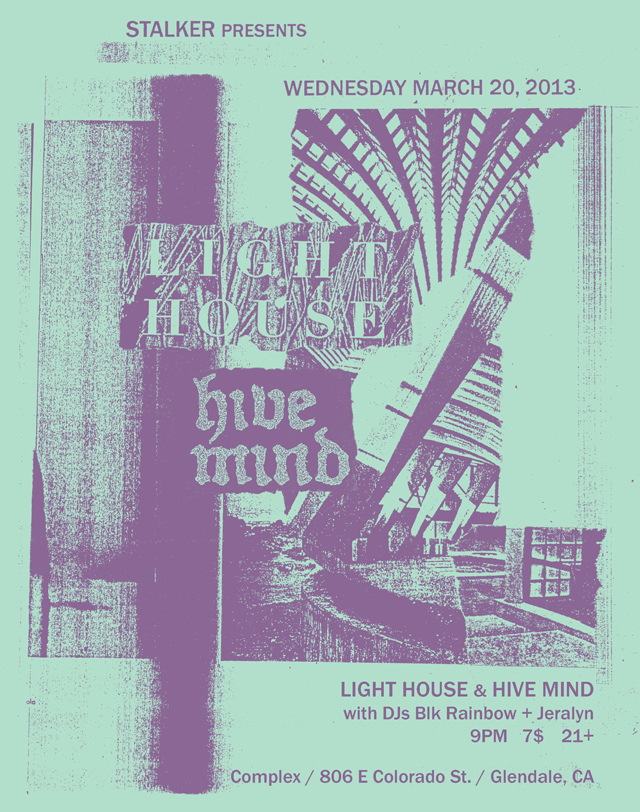 FRANK ALPINE / PURE GROUND
and HIGH-FUNCTOINING FLESH
at COMPLEX