"In Dreams and Time" on Tee Pee record release
free in-store performance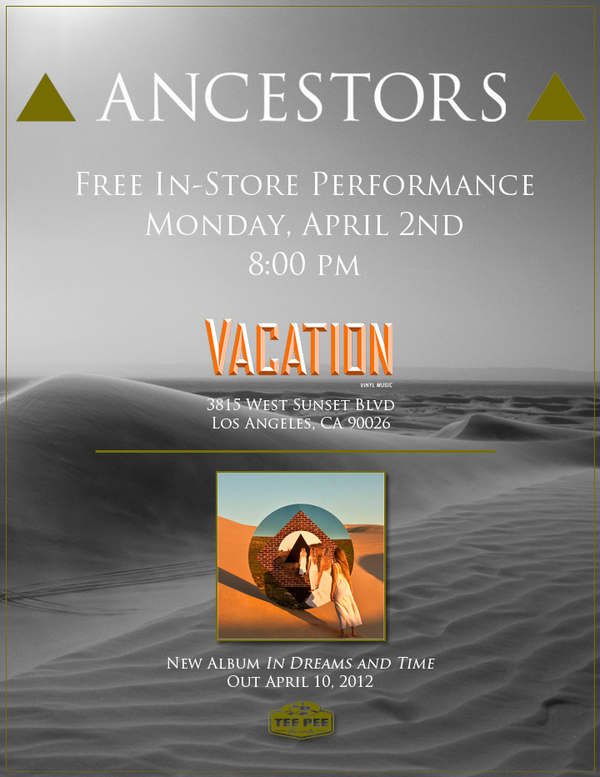 Los Angeles psychedelic prog-rock band ANCESTORS return with a strong sense of purpose and a captivating new album, In Dreams And Time. The quintet formed in 2006 and instead of "choosing between prog rock or heavy rock," merged the styles to create music rife with atmosphere, tension and raw human emotion. On In Dreams And Time, ANCESTORS fuse the primal aggression of their earlier work with the advanced dynamic sensibilities of the new, gazing into the infinite horizon to provide innovative, atmospheric thinking-man's music. From the moment the album's lead track "Whispers" comes on like a collapsing star, SoCal's reigning kings of heavy psych unleash spacious yet pulverizing music that unveils layer upon layer of vintage tones, spectral atmospheres, skin-crawling ambience and swirling keyboard swell over a body of crushing, full-contact rock. A record of limitless depth, In Dreams And Time swings from the exceedingly beautiful to the punishingly physical in seconds flat. Towering riffs. Bleak beauty. Deep wells of light and dark. In Dreams And Time is ANCESTORS' most accomplished music yet!
The album isn't officially out until April 10th, but Vacation Vinyl will have copies available for this special event.
PETE MAJORS on KEITH MORRIS' TOTALLY PSYCHED!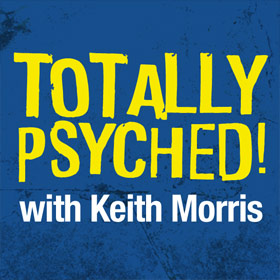 A legend in his scene, punk-rock idol Keith Morris gives you a taste of his life – the shows, the people, and of course, the music. Formerly of Black Flag & The Circle Jerks, Keith is once again on the rise with his new band, OFF! From past shows during the punk rock era, to performing at LA's FYFestival, the man has truly seen and done it all. Now, with a heavy load finally put to rest, Keith Morris sits down for an intimate, strictly vinyl radio show. Totally Psyched with Keith Morris broadcasts every Tuesday at 3PM Pacific Time.
Tuesday, April 3rd from 3PM-5PM PST, Keith will be joined by Vacation's own Pete Majors to both play and discuss records. This is your chance to hear some of the great stuff we have in the shop and some of Pete's favorites.